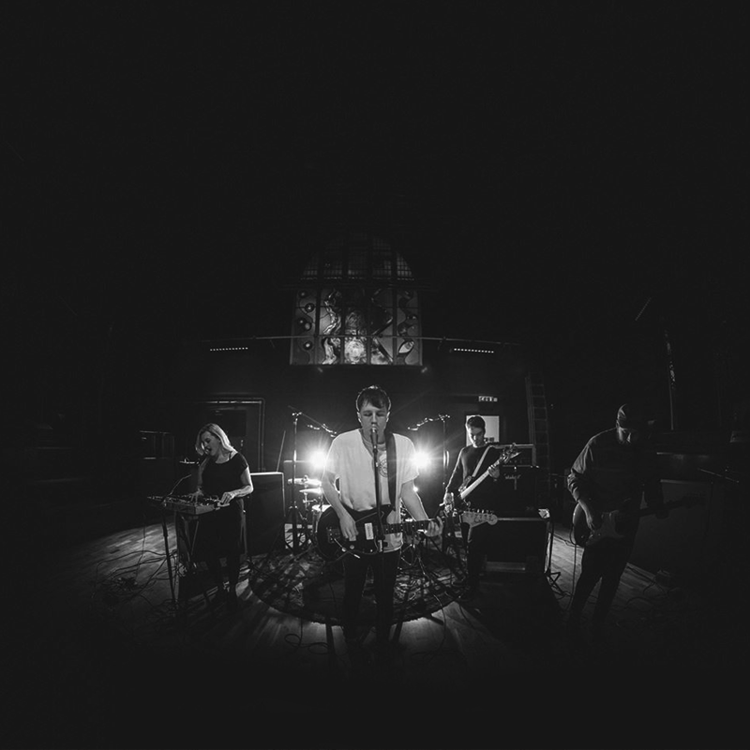 Scruff of the Neck presents:
La Bête Blooms // Urf // Gathering of Strangers
URF + La Bête Blooms
£7.00
Entry Requirements: 18+
Scruff of the Neck presents
LA BETE BLOOMS
Synergising elements of fabled artists such as Slowdive, Pale Saints and even the Pixies, this young band occupy an all-too-rare position in recognising those touchstones, without ever actually 'borrowing' from them."
FACEBOOK: https://www.facebook.com/labeteblooms?_rdr=p
LISTEN: https://soundcloud.com/labeteblooms
TWEET: @labeteblooms
---
SCRUFF OF THE NECK
"Making waves we shouldn't ignore" - Hattie Pearson, Key 103 & ex-Radio X
"Super-cool imprint" - Manchester Evening News
"Scruff are proving themselves to be instrumental in bringing forward new talent" - Louder Than War
"A one-stop-shop for getting acts to the next level" - Ben Ryles, DHP Family
"Discovering and developing some great talent in Manchester and beyond, it's exciting to be working with them" - Joe Vesayaporn, Music Glue
---
BOX OFFICE
ADVANCE TICKETS: £7
AGE POLICY: 18+
DOORS: 7:30 PM
CURFEW: 11:00 PM
ADDRESS: The Castle, 66 Oldham Street, Northern Quarter, Manchester, M4 1LE
---
PARTNERSHIPS
Ents24
Ticket Alien
Light & Noise Productions
Line Up
URF
"The female (shoe)gaze is alive and kicking against the pricks at the top of the Acropolis" – Gigslutz
"It's clear they are not a band just engaging with innovative themes in music, but have a skill in arranging it strategically too" – Louder Than War
Manchester five-piece URF provide their listeners with a luxurious technicolour of female fronted neo-psychedelic shoegaze, that smashes through the glass ceiling of an exhausted alternative scene. This innovative blend of veracious lyricism, theatrical vocals and powerful drums juxtaposed with a wave of sweeping keys, and spiralling guitar parts that are skillfully held together by a sturdy bass-line.
URF's roots can be seen in their wide variety of influences such as Mazzy Star, Slowdive, Suede, The Cure, The Brian Jonestown Massacre, Sonic Youth, Patti Smith, PJ Harvey, Blondie and The Velvet Underground.
With a history spanning little over a year, the band have not only been able to carefully craft a distinctive sound but have also managed to independently release two hugely successful singles "Athena" and "Kaleidoscope Skies" – which only explore a fraction of their vast, infectious soundscape.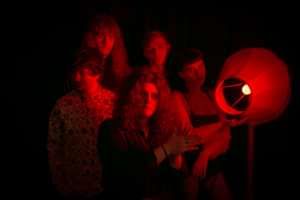 La Bête Blooms
Hull post-punk five piece La Bête Blooms kick off the year with their second E.P 'I Know It's Nothing' after gaining praise for their single 'Breaking In' which included support from BBC 6Music's Steve Lamacq, playlist and chart action on Amazing Radio and Xposure Hot One accolade from Radio X's John Kennedy and excellent reviews from Gigslutz, UberRock and more. Previous support for La Bête Blooms aggressive sound included BBC 6Music DJ's Lauren Laverne, Tom Robinson and Tom Ravenscroft while the NME Radar were early to recognise the band's promising output when they reviewed soundcloud demos of the band's Mac Demarco-esque Wishing I Could Kill and their overdriven thrasher Stay Away. Having recently supported the likes of Buzzcocks, Ratboy, Jaws and The Big Moon whilst touring key venues across England, La Bete Blooms' new EP welcomes you into a paranoid and abrasive world via Hull labels The Adult Teeth Recording Company and Warren Records.
La Bete Blooms have grown in confidence since their inception, and by merging a wall of noise with a keen eye for melody, they have developedfrom their shoegaze beginnings to become a post-punk powerhouse. The band's desire to prove their worth with a unique take on life up North echoes their home of Hull's sentiments as it becomes 2017's UK City Of Culture.