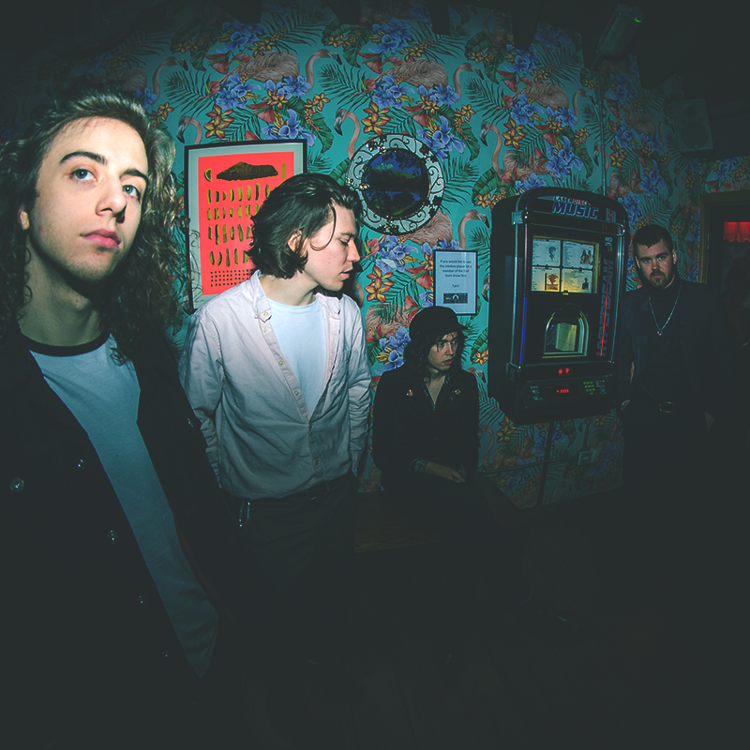 Scruff of the Neck presents:
Cavana // Critical Reaction // Dream English Kid
CAVANA
£8.00
Entry Requirements: 16+
Scruff of the Neck presents
CAVANA
Writing hard hitting melodic Indie Rock by perfectly combining both subtlety with raw aggression
FACEBOOK: https://www.facebook.com/cavanaband/?fref=ts
LISTEN: https://soundcloud.com/cavana-610641928
TWEET: @CavanaBand
---
Critical Reaction
"With memorable riffs and massive songs combined with thrilling live performances and immense stage presence, these young lads can make it to the very top"
FACEBOOK: www.facebook.com/Criticalreactionband
LISTEN: https://soundcloud.com/criticalreaction
TWEET: @criticalreactio
---
Dream English Kid
Dream English Kid are a four piece from the North West of England. Their ethereal sound and understated presence create an atmosphere of dreamlike euphoria.
FACEBOOK: www.facebook.com/dreamenglishkid
LISTEN: www.soundcloud.com/dream-english-kid
TWEET: @dreamenglishkid
---
SCRUFF OF THE NECK
"Making waves we shouldn't ignore" - Hattie Pearson, Key 103 & ex-Radio X "a Super-cool imprint" - Manchester Evening News "Scruff are proving themselves to be instrumental in bringing forward new talent" - Louder Than War "A one-stop-shop for getting acts to the next level" - Ben Ryles, DHP Family "Discovering and developing some great talent in Manchester and beyond, it's exciting to be working with them" - Joe Vesayaporn, Music Glue
---
BOX OFFICE
www.scruffoftheneck.com/events
ADVANCE TICKETS: £8
AGE POLICY: 16+
---
PARTNERSHIPS
Ents24 Ticket Alien Light & Noise Productions
Line Up
CAVANA
Culminating from various corners of the North West and Greater Manchester, the Indie-Rock quartet were enticed by Manchester's musical intricacies which inspired them on their own venture. Their passionate displays live translates seamlessly onto record with debut releases 'Cholula' & 'Pasta in The Garden'. They have performed prolifically, with each show getting bigger than the last and now with association with Scruff Of The Neck they plan to flourish through 2018. Their influences range from The Cribs, King Krule, The Growlers, Hinds and Wolf Alice. For fans of Crimsons, The Blinders, Saytr Play, and Gardenback.
'Writing heavy hitting melodic Alternative Rock, by combining both subtlety with raw aggression. This four piece is one to keep an eye on. With huge aims of making a real noise - These boys are here to stay.'
'Musically, Cavana lead a seminar in subtle intricacies and adrenalised fever, two concepts which aren't the easiest to unite. Manchester's already taking notice, you should too.' - Fred Perry Subculture
'The whole band play with a passion, energy and robustness that permeates itself on to the whole crowd, creating an unescapable surge of adrenaline and fever. Dizzying heights await.' - Emerging North