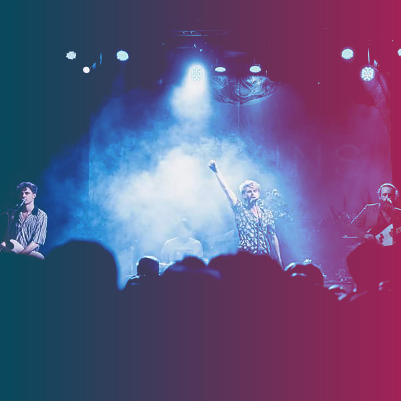 Scruff of the Neck presents:
The Bright Black // Bedside Manners // Joe Astley & the Back Pages // Denio
The Bright Black
£7.00
Entry Requirements: 18+
Line Up
The Bright Black
Manchester four-piece, The Bright Black, have had their unique sound described as 'Indie Soul'.
Working in collaboration with Sugar House Studios, the band have a series of releases scheduled for 2018. Their new single - Midnight - will be exclusively available on Facebook from the 16th of February, before its official release in spring.
Recent highlights include national touring from London to Edinburgh, playing Dot To Dot festival, supporting YUNGBLUD, Razorlight, The Fatellis plus hometown gigs at Deaf Institute, Soup Kitchen and Band On The Wall.
You can catch The Bright Black on the 21st of April at Manchester Academy 2 supporting Larkins.
PRESS:
"The Bright Black may very well turn out to be the pioneers of the indie/soul scene." - Affinity Magazine
"Their sound is unique, their energy undoubtable and I was mesmerised by their stage presence."- Flux Magazine
"Whose infectious and frenetic blend of soul and funk leaves a lasting impression." - Louder than War
"The Bright Black have burst onto the scene in Manchester, impressing many with their fusion of funk and pop [...] This band is unique and versatile as well as cool and hip." - GIGsoup
"These guys oozed sass and style from head to toe {...} you can't deny that this band really could be a big deal. The crowd went wild for the sexy hip swaying tunes." - Too Many Blogs
"Expect high energy, expect funk, expect your legs to grow a mind of their own and tap their way onto the dancefloor." - Yellow Arch Studios