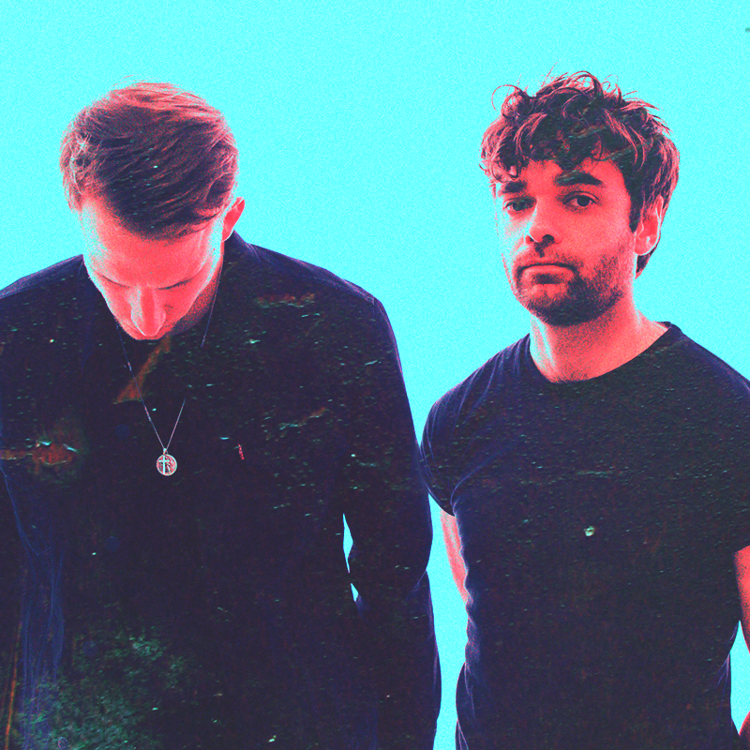 Scruff of the Neck presents:
Demons of Ruby Mae // Huulen // Spiders Eat Vinyl
Demons Of Ruby Mae
£7.00
Entry Requirements: 18+
Scruff of the Neck presents ** DEMONS OF RUBY MAE**
Leicester multi-instrumentalists Jonny Gavin and Adam Rowley producing a 'beautifully haunting and deeply evocative sound'.
FACEBOOK: http://www.facebook.com/pages/Demons-of-Ruby-Mae/180487302026401
LISTEN: https://soundcloud.com/demonsofrubymae
TWEET: @demonsofrubymae
---
Huulen
Catchy melodic indie rockers from South Yorkshire
FACEBOOK: https://www.facebook.com/Huulenband/
TWITTER: @Huulenband
INSTAGRAM: @Huulenband
---
Spiders Eat Vinyl
"..the Sheffield synth-wizards seem to specialise in zenned-out retro-flavoured soundscapes..plus I'm loving the nostalgic New Wave vibes." - MUSIC RELATED JUNK
FACEBOOK: https://www.facebook.com/spiderseatvinyl/
LISTEN: https://soundcloud.com/spiders-eat-vinyl
---
SCRUFF OF THE NECK
"Making waves we shouldn't ignore" - Hattie Pearson, Key 103 & ex-Radio X "a Super-cool imprint" - Manchester Evening News "Scruff are proving themselves to be instrumental in bringing forward new talent" - Louder Than War "A one-stop-shop for getting acts to the next level" - Ben Ryles, DHP Family "Discovering and developing some great talent in Manchester and beyond, it's exciting to be working with them" - Joe Vesayaporn, Music Glue
---
BOX OFFICE
www.scruffoftheneck.com/events
ADVANCE TICKETS: £7
AGE POLICY: 18+
ADDRESS: Cafe Totem, 23 Furnival Gate, City Centre, Sheffield, S1 4QR
---
PARTNERSHIPS
Ents24 Ticket Alien Light & Noise Productions
Line Up
Demons Of Ruby Mae
Coming quickly off the back of last year's rousing single release 'Someday', the Leicester-born, Manchester-raised duo Demons of Ruby Mae are set to begin 2018 in a big way.
'To Be Adored', their latest single, finds the two-piece building on the sonic spaciousness of that previous single, before punctuating those spaces with a more electronic aesthetic, something that allows the band's obvious talent to blossom.
Recorded over Summer 2017 in France's Barneville Carteret commune, little to no distractions meant the duo were able to focus their full attention on the task at hand; resulting in a track that harbours a feel-good freneticism which, in turn, offsets 'To Be Adored''s ideas of selfishness, and not caring about anybody apart from yourself.
While selfishness might well be paramount to the single's overarching theme, it's a selfishness that stems from drive and determination, and in doing whatever is necessary to earn the adoration referenced in the title. As such, the song's standpoint switches from 1st to 3rd person, something which allows a sense of ambiguity to creep into the track, questioning whether or not you are the one that's being selfish in order to succeed.
It's a bold move, narratively speaking, and one that succeeds in distancing itself from the aspirational yearning of 'Someday', all without ever feeling arrogant or conceited. Earning comparisons to the likes of The XX thanks to its vintage synth lines, and even Coldplay due to its rich anthemics, 'To Be Adored' not only feels like quintessential Demons of Ruby Mae, but feels like the perfect progression in their career.
And what a progression it's been. Since forming back, the band have earned support from the likes of Clash, Line of Best Fit, Q Magazine and Louder Than War, who referred to previous single 'Someday' as "an impassioned and ultimately hugely uplifting affair".
Maintaining an almost universal appeal (something evident in their 3 million Spotify plays), and a rich musicality, Demons of Ruby Mae are one of the most arresting bands around at present. Such musicality is manifest most recently in the interchanging lead vocal lines of 'To Be Adored', complimenting each other perfectly, while epitomising that archetypal DORM sound.