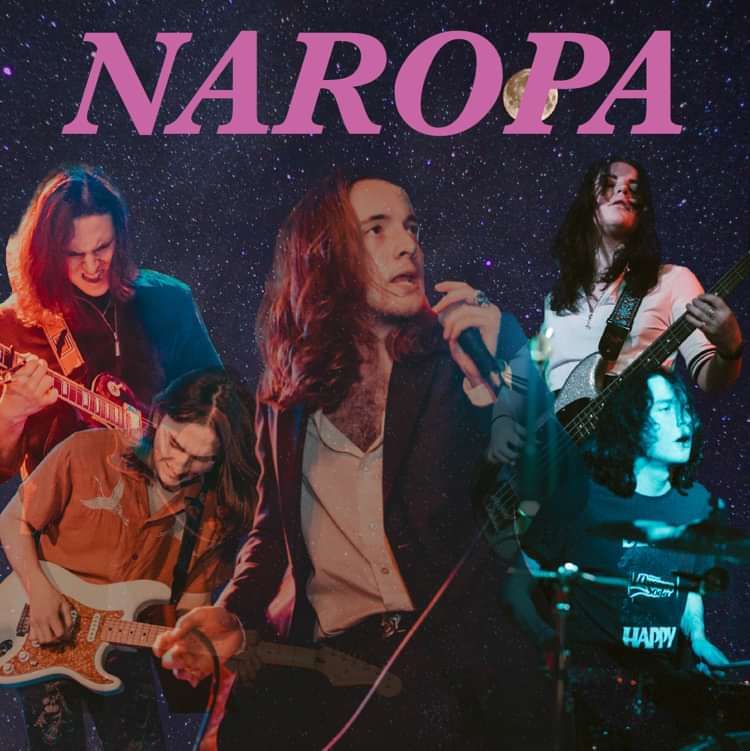 Scruff of the Neck presents:
Naropa // Sugarstone // Drew Selby
Naropa
£7.00
Entry Requirements: 18+
Line Up
Naropa
"Naropa are an ace band, one for fans of The Smiths & The Cure. Their songs are full of rings and attitude, be sure to check them out!" - Abbie McCarthy (BBC Introducing/Radio 1)
"Possessing poise and polish in abundance, Naropa are clever enough not to smooth away all the rough edges - their music still has a grit that suggests the scrappiness of youth is best served bouncing around in dark, dingy basement clubs of ill repute" - Derek Robertson (Associate Editor for Drowned in Sound)
"If they continue down the path they've created, there's no doubt Naropa are gonna achieve great things" - The Indiependent
"There is no doubt that this new band from London have exceeding potential. Get on the bandwagon, before everyone else does" - Gigslutz
The five piece formed in early 2016, and instantly made big waves for themselves by amassing a great deal of much deserved critical praise, as well as making their mark on the London gig circuit and watching their fan base grow throughout the year. The band were featured on Fred Perry Subculture's "Big in 2017" list, courtesy of This Feeling ('the best club in the UK for future Rock n Roll stars' - Noel Gallagher), and have been endorsed by BBC 6 Music, BBC Introducing and the blogosphere in general, with a variety of tastemakers and bloggers giving the talented bunch a firm seal of approval too.
Garnering comparisons to The Cure, The Smiths and Blur, Naropa's urgent and intense sound – driven by the brooding grooves of Rose (bass) and Frank (drums), the cacophonous energy of Sam and George's guitar licks, and Josh's poignant lyricism – is fast becoming known as a brand of intelligent, outsider indie. They don't fit in, they know it and they don't care.
Debut single Sometimes at Night will be released on 30th March 2018 on all platforms.