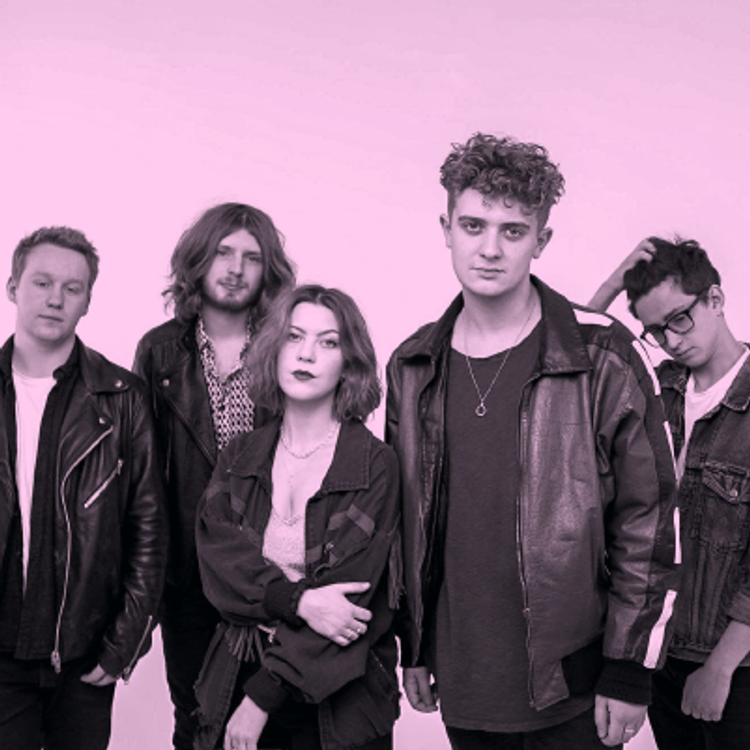 Scruff of the Neck presents:
Cosmo Calling // Chuchoter // Johnny Brown
Cosmo Calling
£7.00
Entry Requirements: 18+
Scruff of the Neck & Fortune Promotions presents
COSMO CALLING
High energy, instant and powerful hooks setting the bar for male and female fronted guitar bands.
FACEBOOK: www.facebook.com/cosmocalling
LISTEN: www.soundcloud.com/cosmocalling
TWEET: @cosmocalling
---
*CHUCHOTER * *We make angry, shouty feminist pop music in Scotland. * FACEBOOK: https://www.facebook.com/chuchotermusic/
LISTEN: https://soundcloud.com/chuchoter
TWEET: @Chuchotermusic
---
JOHNNY BROWN
"Jeff Buckley, Elvis Costello look out, he's coming for you" - Vic Galloway BBC Introducing
FACEBOOK: https://www.facebook.com/JohnnyBrownMusicScotland/
LISTEN: https://soundcloud.com/johnny-brown-official
TWITTER: @johnnybrown98
INSTAGRAM: johnnybrownmusic
---
---
SCRUFF OF THE NECK
"Making waves we shouldn't ignore" - Hattie Pearson, Key 103 & ex-Radio X "a Super-cool imprint" - Manchester Evening News "Scruff are proving themselves to be instrumental in bringing forward new talent" - Louder Than War "A one-stop-shop for getting acts to the next level" - Ben Ryles, DHP Family "Discovering and developing some great talent in Manchester and beyond, it's exciting to be working with them" - Joe Vesayaporn, Music Glue
---
BOX OFFICE
www.scruffoftheneck.com/events
ADVANCE TICKETS: £7
AGE POLICY: 18+
---
PARTNERSHIPS
Ents24 Ticket Alien Light & Noise Productions
Line Up
Cosmo Calling
"Music to make memories to" - Laura McCarthy, Distorted Sound Magazine
Harry Preen: Vocals/Guitar Phoebe Taylor: Vocals/Synth Darragh Burke: Guitar Tom Chapman: Bass Gabriel Alexander: Drums
A hugely exciting male/female-fronted quintet, Cosmo Calling met at university in Manchester and after nights spent diving headfirst in to their new city's music scene, the inevitable happened and the band began to take shape. Taking influence from the visceral likes of Queens of the Stone Age and combining it with the pop sensibilities of Fleetwood Mac, the five-piece quickly found favour both in Manchester, and further afield. Adopting a heavy gigging schedule, Cosmo Calling moved from city to city turning heads and impressing every audience they held regardless of size. A feat that stems from the band's charismatic front duo Harry Preen and Phoebe Taylor, who use their disparate tones to create infectious melodies that effortlessly cut through the thunderous rhythm section of Darragh Burke, Tom Chapman and Gabriel Alexander.
Having developed a strong local following in Manchester, Cosmo Calling have packed out some of city's top venues including Soup Kitchen and Night & Day, and most recently played at Gorilla. Now working closely with Scruff of the Neck, Cosmo Calling have built on their early promise, developed the sound that piqued the interest of so many, and have fast become one of the North's must-see bands.