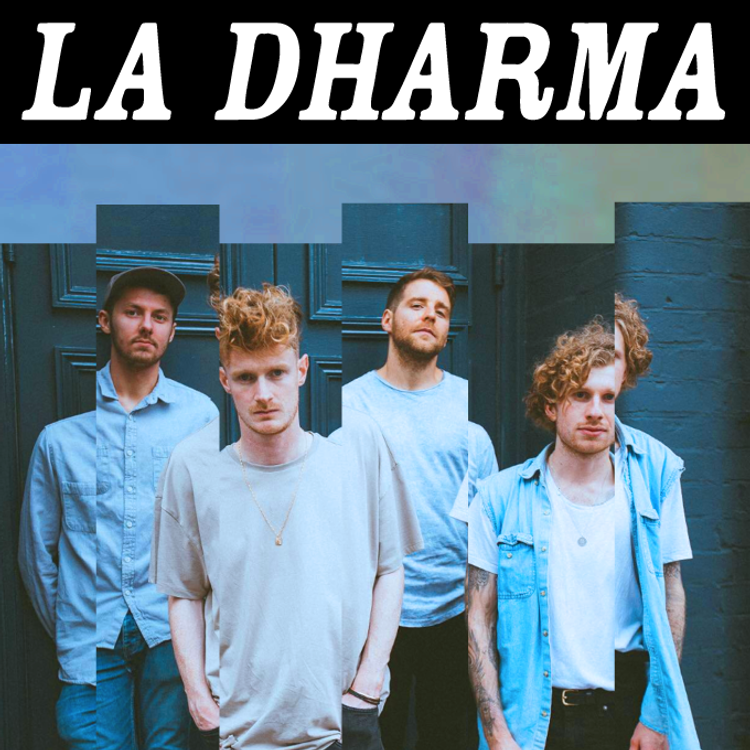 Scruff of the Neck presents:
La Dharma // Echo Gecco // Camens // The Borgias
£7.00
Entry Requirements: 14+
Scruff of the Neck presents
LA DHARMA
La dharma strive to their stories their catchy, witty unique, lyrics. An anthemic sound, crafts the perfect atmosphere for their frenetic live performances.
FACEBOOK: https://m.facebook.com/ladharmaband/
TWITTER: @ladharmaband
INSTAGRAM: @ladharmaband
---
Echo Gecco
A band with the ability to be powerfully energetic and solumly reserved at the same time.
FACEBOOK: www.facebook.com/echogecco
LISTEN: https://echogecco.bandcamp.com/album/early-doors
TWITTER: @echogeccoband
INSTAGRAM: @echogeccoband
---
Camens
CAMENS use guitars, drums and voices to create riffs, hooks and choruses that might sound at home on a playlist alongside the likes of Circa Waves, The Amazons, High Tyde, Blossoms, The Killers, and VANT to name a few.
FACEBOOK: https://www.facebook.com/camensuk1/
LISTEN: https://open.spotify.com/artist/3LHkzsxXfy6mKl8xwCaZeN/about
TWITTER: @camensuk
---
THE BORGIAS
WARNING: contains head nodding illusions.
LISTEN: www.soundcloud.com/theborgias
TWITTER: @theborgiasband
INSTAGRAM: @theborgiasbanduk
---
SCRUFF OF THE NECK
"a Super-cool imprint" - Manchester Evening News "Scruff are proving themselves to be instrumental in bringing forward new talent" - Louder Than War "A one-stop-shop for getting acts to the next level" - Ben Ryles, DHP Family "Discovering and developing some great talent in Manchester and beyond, it's exciting to be working with them" - Joe Vesayaporn, Music BOX OFFICE*
www.scruffoftheneck.com/events
ADVANCE TICKETS: £7
AGE POLICY: 14+
ADDRESS: The Castle & Falcon, 402 Moseley Rd, Birmingham B12 9AT
PARTNERSHIPS
Distiller Music XS Manchester Ticket Alien Light & Noise Productions