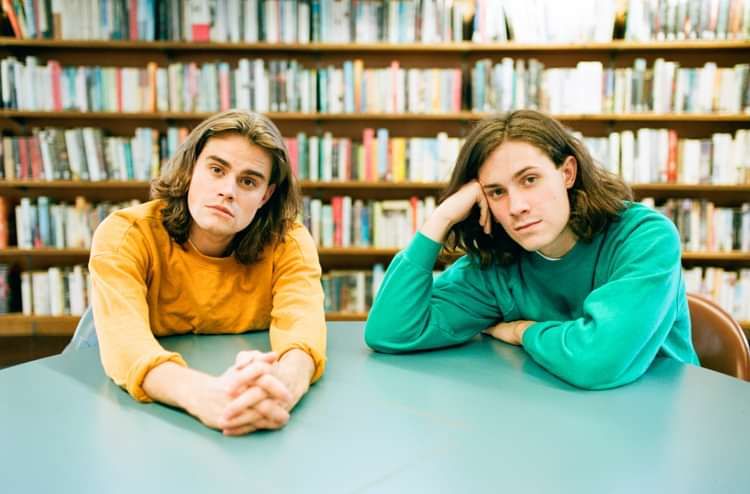 Scruff of the Neck presents:
The Tin Pigeons + Special Guests
The Tin Pigeons
£7.00
Entry Requirements: 14+
Scruff of the Neck presents
THE TIN PIGEONS
"One of the best festival bands we know" - BBC Introducing
FACEBOOK: https://www.facebook.com/thetinpigeons/
LISTEN: https://soundcloud.com/the-tin-pigeons
TWITTER: @TheTinPigeons
INSTAGRAM: @thetinpigeons
---
JNCTRE
Verses full of vibe, harmonies and sleek guitar lines, topped with choruses and endings that will blow you away.
FACEBOOK: https://www.facebook.com/Jnctre/
LISTEN: https://soundcloud.com/jnctre
TWITTER: @jnctre1
INSTAGRAM: @jnctre
---
The Sunlight Machine
Raw emotion, authentic messages, and intimate lyrics are at the heart of The Sunlight Machine's music and on stage this translates into a powerful energy.
FACEBOOK: https://www.facebook.com/TheSunlightMachine/
LISTEN: https://www.youtube.com/channel/UCRVUYic7921t1j78_l_xX-w/featured
TWITTER: @garageincident
---
▬▬▬▬▬▬▬▬▬▬▬▬▬▬▬ SCRUFF OF THE NECK ▬▬▬▬▬▬▬▬▬▬▬▬▬▬▬
"a Super-cool imprint" - Manchester Evening News "Scruff are proving themselves to be instrumental in bringing forward new talent" - Louder Than War "A one-stop-shop for getting acts to the next level" - Ben Ryles, DHP Family "Discovering and developing some great talent in Manchester and beyond, it's exciting to be working with them" - Joe Vesayaporn, Music Glue
▬▬▬▬▬▬▬▬▬▬▬▬▬▬▬ BOX OFFICE ▬▬▬▬▬▬▬▬▬▬▬▬▬▬▬
www.scruffoftheneck.com/events
ADVANCE TICKETS: £7
AGE POLICY: 16+ (NEEDS TO BE 16+)
ADDRESS: Night People, 105-107 ​ ​Princess ​ ​Street, ​ ​Manchester, ​ ​M1 ​6DD
▬▬▬▬▬▬▬▬▬▬▬▬▬▬▬ PARTNERSHIPS ▬▬▬▬▬▬▬▬▬▬▬▬▬▬▬
Distiller Music XS Manchester Ticket Alien Light & Noise Productions
Line Up
The Tin Pigeons
The Tin Pigeons are a four-piece indie-folk band from the East-Midlands. As well as enjoying a good hyphen, they have developed a unique and exciting brand of pop music, combining folk lyricism, funky grooves and shimmering vocal harmonies to form an irresistibly fresh sound. The 2016 festival season saw the pigeons play up and down the country, including sets at Secret Garden Party, Boardmasters, Lost Village, Barn On The Farm and Reading and Leeds Festivals. Their debut single "Sparks" was also made BBC Introducing track of the week on BBC Radio 1 and was championed by Greg James and Hew Stephens
2018 is set to be a big year for the band, with full UK support tours confirmed with OUTLYA and selected shows with Fickle Friends the band are building up to a run of their own headline shows in April following the release of their next single. Having sold out several dates on their UK Winter tour the band have been locked away recording new material - which has already been supported by Steve Lamacq and BBC 6 Music.