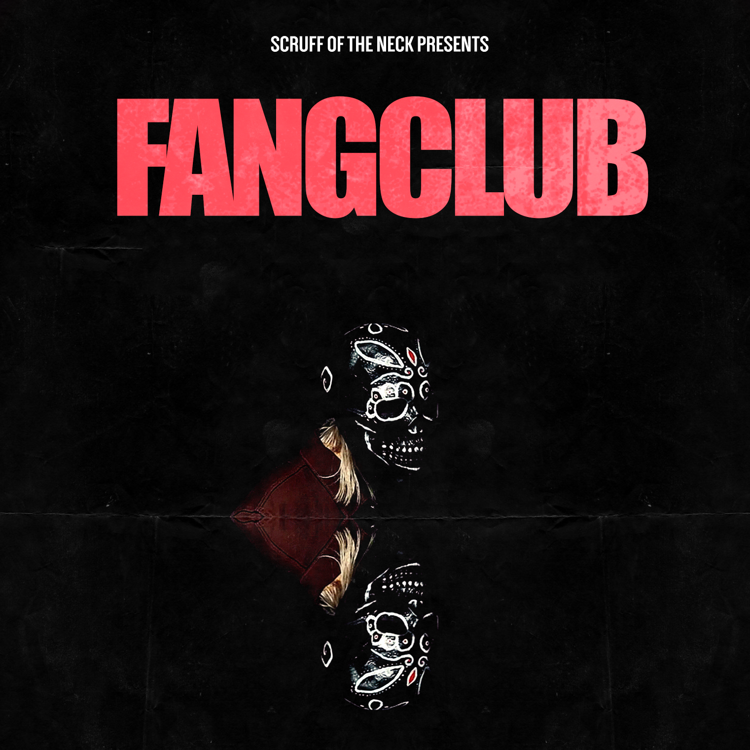 Scruff of the Neck presents:
Fangclub // Big Spring // Ronda
Fangclub
£8.00
Entry Requirements: 18+
Scruff of the Neck presents
=FANGCLUB=
"There is little doubt that, if considering brute force and infectious tunes, Fangclub have what it takes to make an impact" - UPSET MAGAZINE
FACEBOOK: https://www.facebook.com/FangclubOfficial/
LISTEN:https://goo.gl/R9jgVw
TWITTER: @fangclubband
INSTAGRAM: @fangclubband
---
Big Spring
"post grunge band"
FACEBOOK: https://www.facebook.com/bigspringmusic/
LISTEN: https://soundcloud.com/bigspringmusic
TWITTER: @bigspringmusic
INSTAGRAM: @bigspringmusic
---
Ronda
A Heavy duty 3 piece with hard hitting influences and lo-fi pop sensibilities
FACEBOOK: https://www.facebook.com/rondatheband/
LISTEN: https://open.spotify.com/artist/1UC8tKmSJHGGZFyfk6zaSj
TWITTER: @Rondatheband
INSTAGRAM: @rondatheband
---
▬▬▬▬▬▬▬▬▬▬▬▬▬▬▬ SCRUFF OF THE NECK ▬▬▬▬▬▬▬▬▬▬▬▬▬▬▬
"a Super-cool imprint" - Manchester Evening News "Scruff are proving themselves to be instrumental in bringing forward new talent" - Louder Than War "A one-stop-shop for getting acts to the next level" - Ben Ryles, DHP Family "Discovering and developing some great talent in Manchester and beyond, it's exciting to be working with them" - Joe Vesayaporn, Music Glue
▬▬▬▬▬▬▬▬▬▬▬▬▬▬▬ BOX OFFICE ▬▬▬▬▬▬▬▬▬▬▬▬▬▬▬
www.scruffoftheneck.com/events
ADVANCE TICKETS: £8
AGE POLICY: 18+
ADDRESS: Jimmys, 12 Newton Street, Northern Quarter, Manchester, M1 2AN
▬▬▬▬▬▬▬▬▬▬▬▬▬▬▬ PARTNERSHIPS ▬▬▬▬▬▬▬▬▬▬▬▬▬▬▬
Distiller Music XS Manchester Ticket Alien Light & Noise Productions
Line Up
Fangclub
Fangclub are a Dublin based Alternative Rock band. They've been busy opening for bands like Bully, La Dispute and Nothing But Thieves while also completing two headline Irish tours and featuring at festivals such CMW Toronto, CMJ New York, Vantastival, Whelans Ones To Watch 2015 & YouBloom. Fangclub EP is now available on Spotify, Apple Music & Deezer.
:MEDIA::
"Fangclub win you over with their sheer enthusiasm and infectious melodies. They're more than a one trick pony and the 'Fangclub' EP shows they are improving at a rate of knots. That initial ripple Fangclub have caused in the pond is set to become a tsunami. ::GOLDEN PLEC::
"A band you want to see in a small venue that's been packed up to the rafters, their music echoing and pouring out into the streets" ::DINGUS|INTERNATIONAL NYC::
"Sounds awesome blasted at high volume" ::Rocksound Magazine
"I like the sound of this - tunes to jump up and down to, and scream along with" ::Dan Hegarty ::2FM
"Stripped back and very together, echoing early Foo's……a great sign of things to come!" ::Marty Miller ::Nova FM