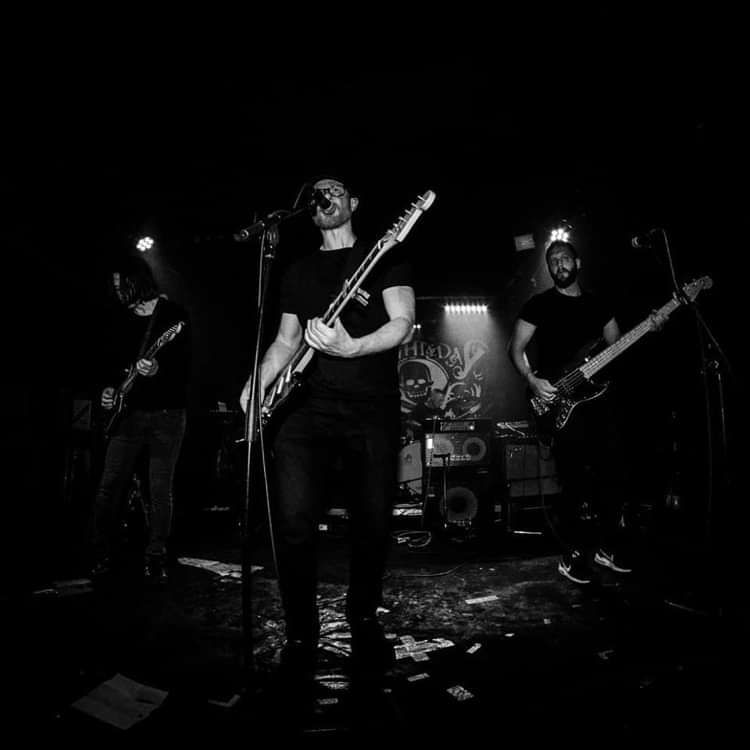 Scruff of the Neck presents:
Mercury Machine Album Launch + Special guests
Mercury Machine
£7.00
Entry Requirements: 18+
Line Up
Mercury Machine
Mercury Machine are an 80s inspired dark electro rock five piece hailing from Manchester. Lead singer Lee Maguire and drummer Gav Foley have previously worked together (as drummer and bass player respectively) in melodic beat pop combo Alone, who were prominent on the Manchester music scene in the 90s, signing a three year record deal with BMG, playing a number of festivals (including Reading) and supporting Bon Jovi at Maine Road in 1996. They are joined by bass player Carl Street (former lead singer of Peacock Green, he also previously worked with Lee in indie rock outfit The Grain); keyboard player Rob Stockton (of synthwave solo project A Thousand Falcons); and guitarist Tim Burge (formerly of indie trio Promise, with Ian Beatie of Stylus Automatic and Mogwai's Barry Burns, he has gigged extensively in the UK and Australia, headlining the Annandale).
Said Max Pilley (Silent Radio and Treble – findingmyedge.wordpress.com): "Mercury Machine celebrate the 1980s influences in their music" … "Joy Division, Depeche Mode and The Cure" … "whilst their traces are evident, it is truly in the early recordings of Simple Minds and Ultravox, with their electronic underpinnings alongside guitar-driven high drama that Mercury Machine's real provenance lies." … "you can hear that famous (Manchester) swagger in there too" … "sure to secure them growing audiences as more and more hear their music."
Mercury Machine are active on the Manchester gig scene, having played many venues around Greater Manchester, including Night and Day,The Ruby Lounge and Academy 3. They have also been involved in charity festival Oxjam for a number of years. Their self-titled debut album is currently under construction.