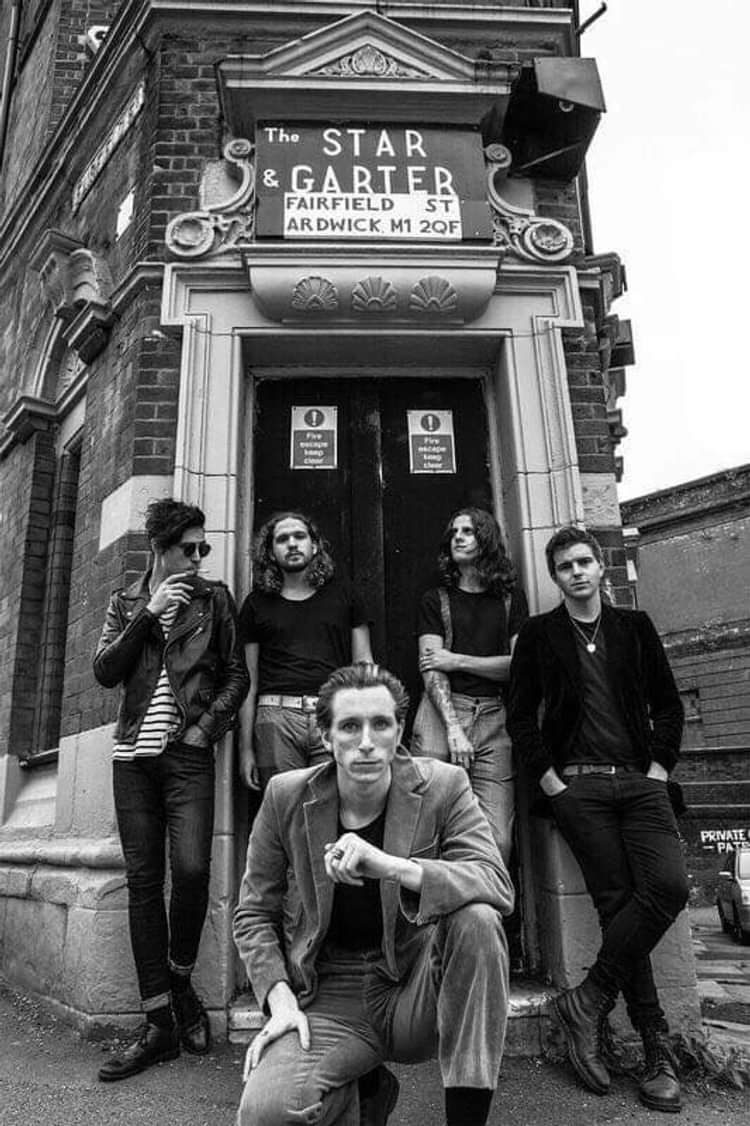 Scruff of the Neck presents:
Saytr Play + Special guests
Saytr Play
£8.00
Entry Requirements: 14+
Scruff of the Neck presents
Saytr Play
"It's impossible to bottle lightening, Saytr Play come pretty bloody close" – Louder Than War
Manchester Indie Pop outfit Saytr Play are back with their energetic new single 'Bang Average', This follows the release of 'Fragile', their catchy dance inspired hit with a strong message about mental health.
Listen to Bang Average here: https://spoti.fi/2AtuUtO
---
The Zangwills
'From the initial riff the song has you hitched…. singer Jake's unique and distinctive voice coupled with a chorus impossible to not sing along to, The Zangwills have smashed it' - Popped Music
FACEBOOK: https://www.facebook.com/thezangwills/
LISTEN: https://open.spotify.com/artist/5Qj5Wwn5TrlAC3Tdr0AVMT
TWITTER: @thezangwillsuk
---
The Northern Threads
Headlining for success
FACEBOOK: Www.facebook.com/northernthreads1/
TWITTER: @TNTband
INSTAGRAM: @thenorthernthreads
---
▬▬▬▬▬▬▬▬▬▬▬▬▬▬▬ SCRUFF OF THE NECK ▬▬▬▬▬▬▬▬▬▬▬▬▬▬▬
"a Super-cool imprint" - Manchester Evening News "Scruff are proving themselves to be instrumental in bringing forward new talent" - Louder Than War "A one-stop-shop for getting acts to the next level" - Ben Ryles, DHP Family "Discovering and developing some great talent in Manchester and beyond, it's exciting to be working with them" - Joe Vesayaporn, Music Glue
▬▬▬▬▬▬▬▬▬▬▬▬▬▬▬ BOX OFFICE ▬▬▬▬▬▬▬▬▬▬▬▬▬▬▬
www.scruffoftheneck.com/events
ADVANCE TICKETS: £8
AGE POLICY: 14+
ADDRESS: Gorilla, 54-56 Whitworth Street, Manchester, M1 5WW
▬▬▬▬▬▬▬▬▬▬▬▬▬▬▬ PARTNERSHIPS ▬▬▬▬▬▬▬▬▬▬▬▬▬▬▬
Distiller Music XS Manchester Ticket Alien Light & Noise Productions
Line Up
Saytr Play
Saytr(Say-Ter) Play first started out as an acoustic duo with founding members Fred Farrell (Vocalist) and Jamie Vere (Lead Guitar). Paul Kershaw (Drummer) and Daniel Crowther (Bassist) joined during their second year of university.
The band takes influence from a variety of styles; classic rock, folk, funk and modern indie music. Frequently being compared to bands such as The Kooks, Catfish & The Bottlemen and Vampire Weekend. The band's sound has developed over the years and more often than not their songs take from a variety of different styles of music.
The band has had success supporting bands such as The Hoosiers, The Sunshine Underground, Little Comets and Dan Croll.
"The best thing to leave Preston since Freddie Flintoff!" – Emerging North, 2017
"Vocally, I hear Catfish, but instrumentally I hear something that I've not actually come across before. It's the coolest kind of indie." – Indie Central Music, 2017