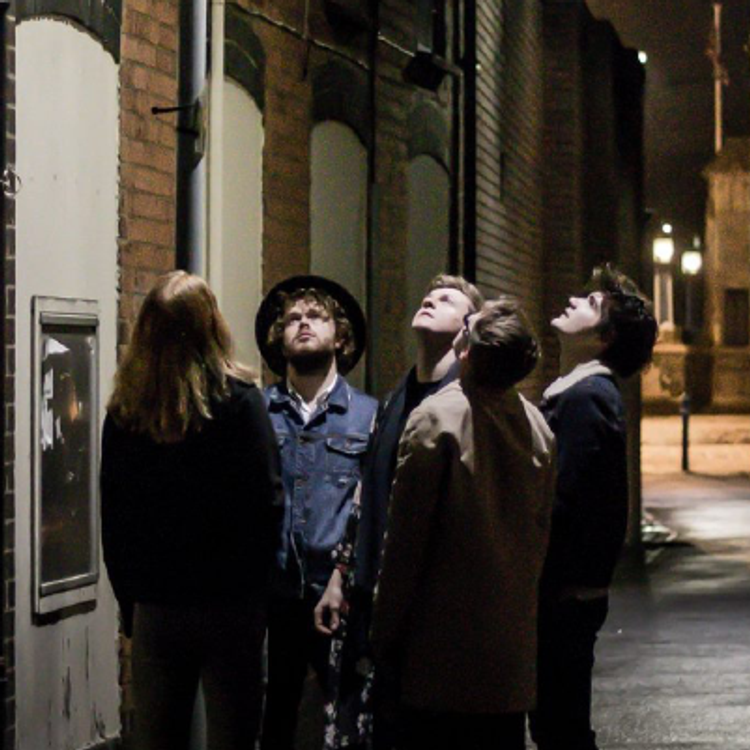 Scruff of the Neck presents:
The Mocking Jays // Distant Blue // Boatsontheocean
The Mocking Jays
£7.00
Entry Requirements: 18+
Scruff of the Neck presents
The Mocking Jays
Sexy, Funky, Dirty, Pop. Everything you want to hear and more...
FACEBOOK: www.facebook.com/mockingjaysband
LISTEN: www.soundcloud.com/mockingjaysband
TWITTER: @mockingjaysband
INSTAGRAM: @mockingjaysband
---
Distant Blue
Their set is one not to be missed! - The Venue
FACEBOOK: https://m.facebook.com/OfficialDistantBlue/
LISTEN: https://m.facebook.com/OfficialDistantBlue/
TWITTER: @DistntBlue
INSTAGRAM: @Distantblueuk
---
Boatsontheocean
BoatsOnTheOcean are a 4 piece Alternative Rock band from the East Midlands formed in 2017.
FACEBOOK: https://www.facebook.com/Boatsontheocean/
LISTEN: https://open.spotify.com/artist/5VYrHtzndDeVIKcq4kDK9v
TWITTER: @BoatsOnTheBand
INSTAGRAM: @BoatsOnTheBand
---
▬▬▬▬▬▬▬▬▬▬▬▬▬▬▬ SCRUFF OF THE NECK ▬▬▬▬▬▬▬▬▬▬▬▬▬▬▬
"a Super-cool imprint" - Manchester Evening News "Scruff are proving themselves to be instrumental in bringing forward new talent" - Louder Than War "A one-stop-shop for getting acts to the next level" - Ben Ryles, DHP Family "Discovering and developing some great talent in Manchester and beyond, it's exciting to be working with them" - Joe Vesayaporn, Music Glue
▬▬▬▬▬▬▬▬▬▬▬▬▬▬▬ BOX OFFICE ▬▬▬▬▬▬▬▬▬▬▬▬▬▬▬
www.scruffoftheneck.com/events
ADVANCE TICKETS: £8
AGE POLICY: 14+
ADDRESS: The Bodega, 23 Pelham Street, City Nottingham, NG1 2ED
▬▬▬▬▬▬▬▬▬▬▬▬▬▬▬ PARTNERSHIPS ▬▬▬▬▬▬▬▬▬▬▬▬▬▬▬
Distiller Music XS Manchester Ticket Alien Light & Noise Productions
Line Up
The Mocking Jays
East Midlands' best kept secret The Mocking Jays consists of five young men with a sound powered by massive riffs and infectious grooves that combines the joys and heartaches of life into a magic carpet ride of SexyFunkyDirtyPop.
"Fantastic band, great tracks. Incredible live" - Dean Jackson (BBC Introducing)
The band consist of Jacob Smith (Vocals), Lewis Hammond (Lead Guitar), George Ramplin (Rhythm Guitar), Alex Hather (Bass) and Sam Dorrington (Drums). Founding members Jacob, Alex and Sam have all known each other since the womb. Jacob met Lewis whilst stacking shelves at Coop. The two created a musical bond over a bag of frozen garden peas and Lewis joined the band, bringing George with him to complete the line up.
Support from BBC Introducing and Tom Robinson on BBC 6Music, appearances at Y Not Festival and opening slots with The Hoosiers and Scouting for Girls have made them one of the most talked about bands in East Midlands.