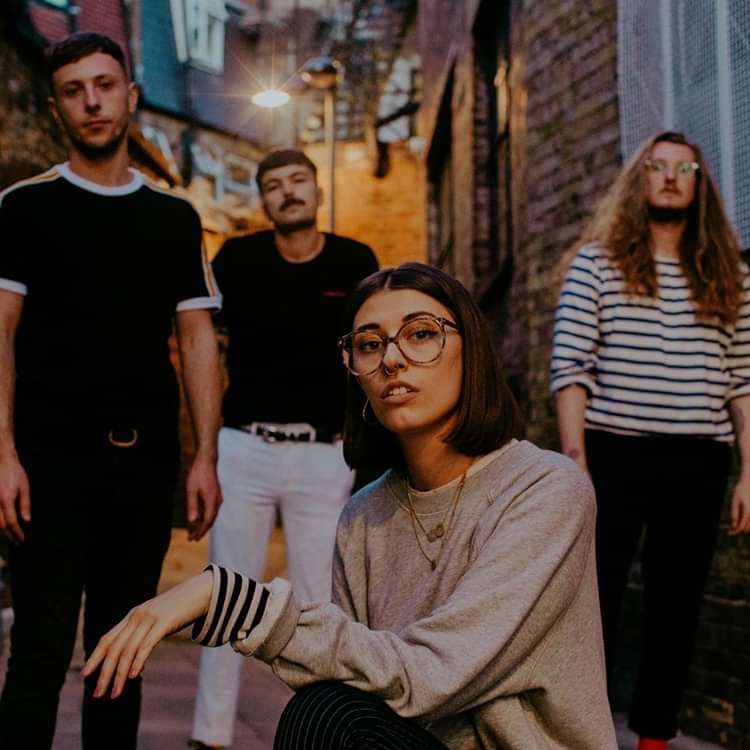 Scruff of the Neck presents:
Orchards + Special Guests
ORCHARDS
£8.00
Entry Requirements: 18+
Scruff of the Neck presents
Orchards
"The band's whip-smart math-pop is all glistening surface and immediate melody, but beneath this chrome-plated chassis lies a complex rhythmic engine." - *CLASH *
FACEBOOK: https://www.facebook.com/orchardslive
LISTEN: https://soundcloud.com/orchardslive
TWITTER: @Orchardslive
INSTAGRAM: @orchardslive
---
The Elephant Trees
Dynamic and original songs with an energy and style all of their own - Seven Live
FACEBOOK: www.facebook.com/theelephanttrees
LISTEN: www.soundcloud.com/theelephanttrees
TWITTER: @theeletrees
INSTAGRAM: @theelephanttrees
---
The Bright Black
The Bright Black are a funk and soul inspired pop band who blend upbeat floor fillers with soulful lyricism and are currently taking Manchester by storm.
FACEBOOK: https://www.facebook.com/TheBrightBlack/
LISTEN: https://soundcloud.com/thebrightblack
TWITTER: @TheBrightBlack
INSTAGRAM: @TheBrightBlackBand
---
Sunglo
A band that drifts between melodic riffs and nostalgic hooks to a wall of grit and distortion.
FACEBOOK: https://www.facebook.com/SUNGLOband/
LISTEN: https://open.spotify.com/track/6mnIRxqcnyeusaXfbQcitS
TWITTER: @Sunglo
---
▬▬▬▬▬▬▬▬▬▬▬▬▬▬▬ SCRUFF OF THE NECK ▬▬▬▬▬▬▬▬▬▬▬▬▬▬▬
"a Super-cool imprint" - Manchester Evening News "Scruff are proving themselves to be instrumental in bringing forward new talent" - Louder Than War "A one-stop-shop for getting acts to the next level" - Ben Ryles, DHP Family "Discovering and developing some great talent in Manchester and beyond, it's exciting to be working with them" - Joe Vesayaporn, Music Glue
▬▬▬▬▬▬▬▬▬▬▬▬▬▬▬ BOX OFFICE ▬▬▬▬▬▬▬▬▬▬▬▬▬▬▬
www.scruffoftheneck.com/events
ADVANCE TICKETS: £8
AGE POLICY: 18+
▬▬▬▬▬▬▬▬▬▬▬▬▬▬▬ PARTNERSHIPS ▬▬▬▬▬▬▬▬▬▬▬▬▬▬▬
Distiller Music XS Manchester Ticket Alien Light & Noise Productions
Line Up
ORCHARDS
Combining left field experimentation with pop sensibilities Orchards are following in the footsteps of bands such as Everything Everything and Foals.
Orchards are a Glittery Gateway Drug that needs to be heard.