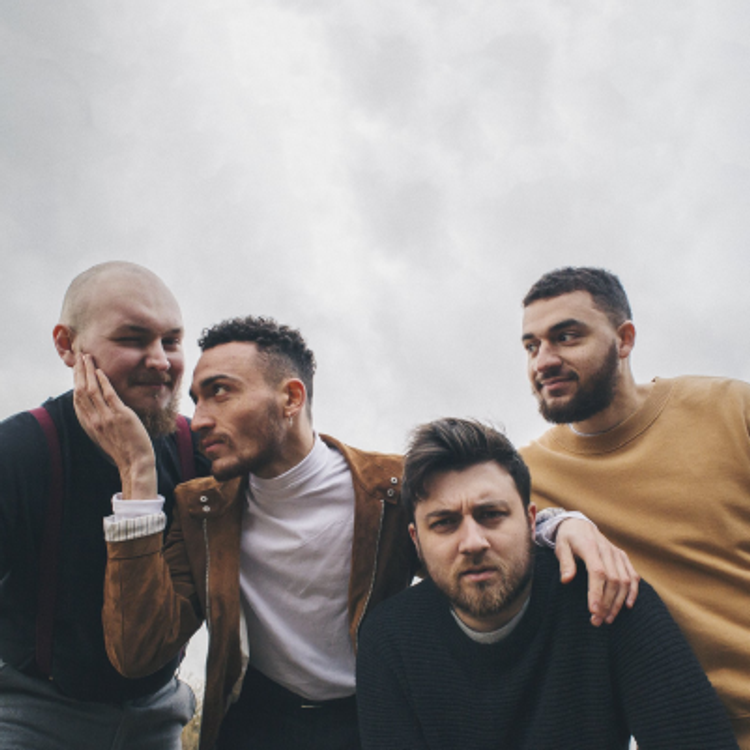 Scruff of the Neck presents:
The Rose Affair + Special Guests
The Rose Affair
Scruff of the Neck presents
The Rose Affair.
Ubeat and optimistic anthemia from Cambridge-based four-piece
FACEBOOK: https://www.facebook.com/TheRoseAffair/
LISTEN: https://open.spotify.com/artist/7BawKLXGffQKMdZlnFhaVj
TWITTER: @TheRoseAffair
INSTAGRAM: @TheRoseAffair
---
▬▬▬▬▬▬▬▬▬▬▬▬▬▬▬ SCRUFF OF THE NECK ▬▬▬▬▬▬▬▬▬▬▬▬▬▬▬
"a Super-cool imprint" - Manchester Evening News
"Scruff are proving themselves to be instrumental in bringing forward new talent" - Louder Than War
"A one-stop-shop for getting acts to the next level" - Ben Ryles, DHP Family
"Discovering and developing some great talent in Manchester and beyond, it's exciting to be working with them" - Joe Vesayaporn, Music Glue
▬▬▬▬▬▬▬▬▬▬▬▬▬▬▬ BOX OFFICE ▬▬▬▬▬▬▬▬▬▬▬▬▬▬▬
www.scruffoftheneck.com/events
ADVANCE TICKETS: Free Entry
AGE POLICY: 18+
ADDRESS: 40-42 Chalk Farm Rd, London NW1 8BG
▬▬▬▬▬▬▬▬▬▬▬▬▬▬▬ PARTNERSHIPS ▬▬▬▬▬▬▬▬▬▬▬▬▬▬▬
Distiller Music XS Manchester Ticket Alien Light & Noise Productions
Line Up
The Rose Affair
The Rose Affair are Lucas Jones (vocals), Matt Jones (guitar), Jacob Pett (drums) and Tom Brown (bass). The Rose Affair have recently released their second EP 'II' to rave reviews and played some amazing shows over the past year- A few highlights being; Secret Garden Party, Camden Barfly (Supporting Natty), Camden Assembly and (renowned for hosting some of the biggest up and coming Indie acts) The Shed in Leicester. They've also had success through BBC Introducing, playing several live sessions and being broadcast BBC Radio 1 and on Tom Robinson's show on BBC Radio 6.
Influenced by a wide variety of different artists; From Jeff Buckley, The Red Hot Chili Peppers and Jamie T to The Pixies, The Smiths and Bob Marley, The Rose Affair have often been quoted as creating a 'Refreshingly unique sound'. With their passionate adoration for music and energetic live performances, The Rose Affair have caught the attention of many audiences in the past year.