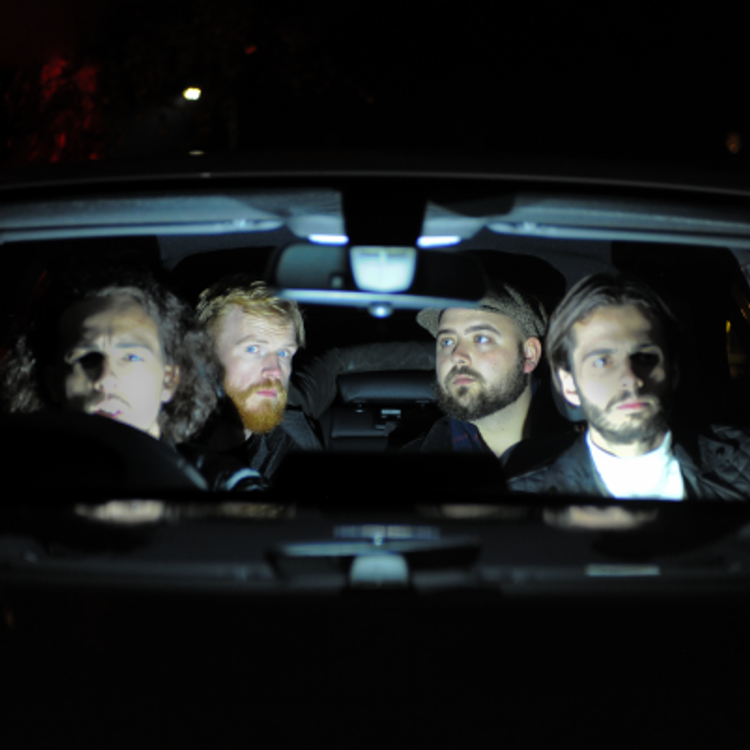 Scruff of the Neck presents:
The Hideaways // Nana White Pepper // ERICA
The Hideaways
£7.00
Entry Requirements: 18+
Scruff of the Neck presents
The Hideaways
Eerie-edged indie flair provides the ideal template for Pugh's poised yet spine-chilling lyrics of his own experiences that capture every heartbeat to every eye when played live."
FACEBOOK: https://www.facebook.com/thehideawayshq/
TWITTER: @thehideawayshq
---
Nana White Pepper
Equally ferocious and loud - JACK ROCKS
FACEBOOK: https://www.facebook.com/nanawhitepepper/
LISTEN: https://soundcloud.com/nanawhitepepper
TWITTER: @nanawhitepepper
---
Erica
Born as The Envy in the South West, but name-change because we can, and because Erica means 'storyteller' in Norse.
FACEBOOK: https://www.facebook.com/ericaband/
LISTEN: https://soundcloud.com/ericaband10
TWITTER: @ericaband10
---
▬▬▬▬▬▬▬▬▬▬▬▬▬▬▬ SCRUFF OF THE NECK ▬▬▬▬▬▬▬▬▬▬▬▬▬▬▬
"a Super-cool imprint" - Manchester Evening News
"Scruff are proving themselves to be instrumental in bringing forward new talent" - Louder Than War
"A one-stop-shop for getting acts to the next level" - Ben Ryles, DHP Family
"Discovering and developing some great talent in Manchester and beyond, it's exciting to be working with them" - Joe Vesayaporn, Music Glue
▬▬▬▬▬▬▬▬▬▬▬▬▬▬▬ BOX OFFICE ▬▬▬▬▬▬▬▬▬▬▬▬▬▬▬
www.scruffoftheneck.com/events
ADVANCE TICKETS: £8
AGE POLICY: 18+
▬▬▬▬▬▬▬▬▬▬▬▬▬▬▬ PARTNERSHIPS ▬▬▬▬▬▬▬▬▬▬▬▬▬▬▬
Distiller Music XS Manchester Ticket Alien Light & Noise Productions
Line Up
The Hideaways
Watch: I Can See Pluto
Formed in the summer of 2017, The Hideaways are quickly becoming one of Bristol's most exciting alt-rock bands, playing sold-out shows to a rapidly growing fanbase. Influenced by artists like Foals, Biffy Clyro, Radiohead and The National, they play innovative space-wide rock built on ramped up riffs, head-pounding percussion and unbridled angst.
The band's first display came from a session where both Lion Chase and Chain The Great were filmed live and raw. They then went on to evolve their sound into something heavier and more experimental with their debut single Wolves (December 2017). The follow-up I'm Here, Storm dropped in February 2018 along with a music video starring Guillaume Rivaud (Poldark, Mordred). This was followed by I Can See Pluto which was played by Tom Robinson on BBC 6 Music after receiving strong support from BBC Introducing and several indie blogs.
As well as selling out their debut headline gig at a 250-cap venue, they've also taken their intense live show to Manchester's Bread Shed and The Dublin Castle in Camden to name just a couple. They have supported acts such as Big Country & Glass Caves, and are becoming renowned for playing to big crowds at the AMEX Stadium (Brighton) and festivals including Dot 2 Dot and The Great Escape (Alt).
CLOWNFIGHT is their newest single, debuted on BBC Introducing In The West in October 2018. Beginning life as a stripped down and sweaty punk song, CLOWNFIGHT mutated over time into a song built upon stark contrasts; the fuzz-laden guitars of the intro alongside the bridge's eerie synth, the cock-sure lyrical swagger of the opening verses giving way to nervous introspection and self-doubt.