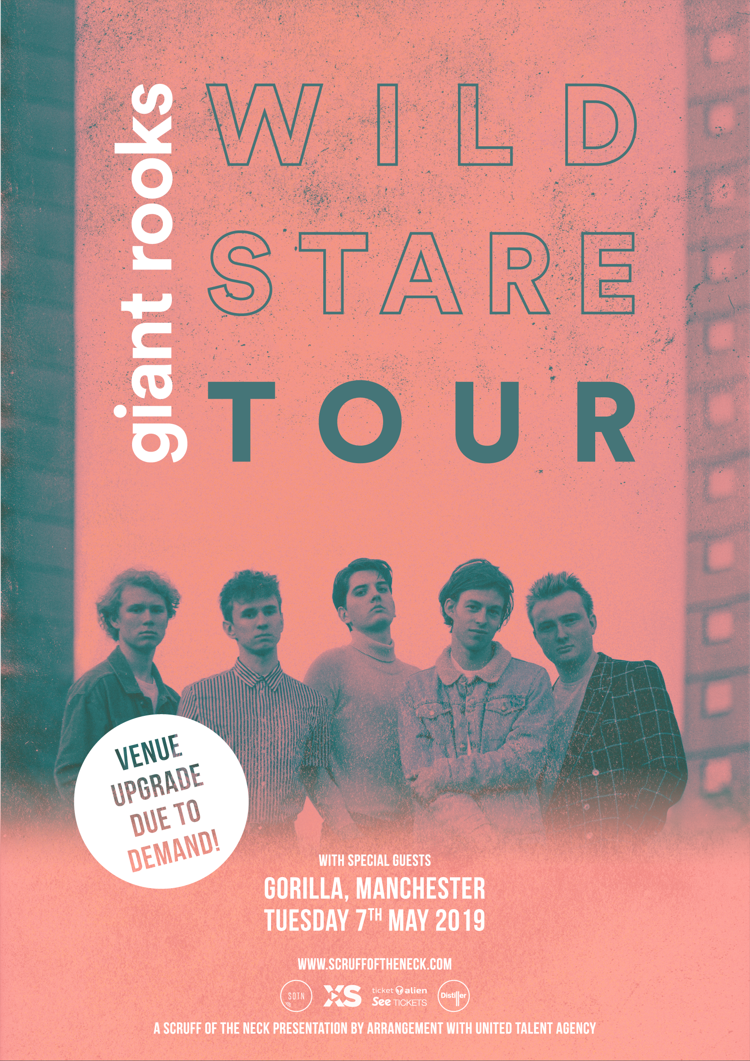 Scruff of the Neck presents:
Giant Rooks + Special Guests
Giant Rooks
£10.00
Entry Requirements: 16+
Line Up
Giant Rooks
The young art-pop quintet Giant Rooks ranks among the hottest newcomers in the German independent scene and was founded in 2014. The band, coming from a small Westphalian town, delights its audience with an atmospherically dense sound and the powerful voice of singer Frederik. Their live shows are very energetic and their style is unique. In 2016 they played more than 60 concerts, including support shows for "Kraftklub", "The Temper Trap" and "Von Wegen Lisbeth" as well as 35 shows at festivals in Germany. This year they already played Eurosonic Festival. Since January 2017 their new EP is published by Haldern Pop Recordings. Actually their first headliner tour with 18 shows takes place and is already almost sold out in 300-600 capacities.