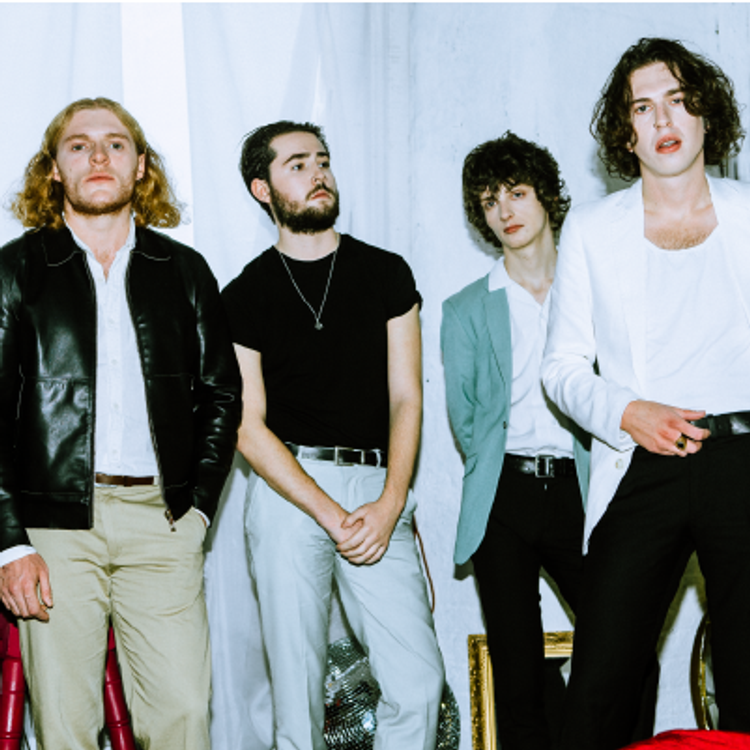 Scruff of the Neck presents:
Kashmere // Lavender Hills // White Fever
KASHMERE
£7.00
Entry Requirements: 18+
Scruff of the Neck presents
*KASHMERE * *"Pure unadulterated indie" - Emerging North * FACEBOOK: https://www.facebook.com/kashmereband
LISTEN: https://soundcloud.com/kashmereband
TWEET: @Kashmereband
---
LAVENDER HILLS
Frenetic indie rock from south of the river
FACEBOOK: https://www.facebook.com/Lavenderhillsband/
LISTEN: https://soundcloud.com/lavenderhillsband
TWITTER: @lavenderhills_
INSTAGRAM:
---
White Fever
White Fever's passion for by-gone musical eras and cinema gets re-invented with a contemporary twist, sprinkled with elements of post punk.
FACEBOOK: https://www.facebook.com/pg/wearewhitefever/
LISTEN: https://whitefever.bandcamp.com/
TWITTER: @weareWhiteFever
INSTAGRAM: @wearewhitefever
---
---
*SCRUFF OF THE NECK *
"Making waves we shouldn't ignore" - Hattie Pearson, Key 103 & ex-Radio X "a Super-cool imprint" - Manchester Evening News "Scruff are proving themselves to be instrumental in bringing forward new talent" - Louder Than War "A one-stop-shop for getting acts to the next level" - Ben Ryles, DHP Family "Discovering and developing some great talent in Manchester and beyond, it's exciting to be working with them" - Joe Vesayaporn, Music Glue
---
*PARTNERSHIPS * Ents24 Ticket Alien Light & Noise Productions
Line Up
KASHMERE
Straight out of Stockport, England, KASHMERE merge anthemic, stadium sized indie rock, with a cut of melodic brooding synth pop to create their own unique form of sonic worth.
Formed by Joey Newey and Andy Law, on vocals/guitar and drums, as well as lead guitarist Charlie Cole and bassist Freddie Hughes. The band gained recognition after long awaited debut single "Blow Your Mind" springing the band into the limelight in the summer of 2016. Followed by a string of successful singles including 2017 festival favourite "Porcelain". KASHMERE have made their mark on 2018 from the start with their epic and ridiculously catchy release "Codeine".
KASHMERE have just released brand new single "Tokyo" - "The shimmering, synth-driven track heightens your senses, taking you on a trip through the neon-soaked backstreets of Japan's capital. The tune, idyllically catchy, is so successful in conveying this image" - Gigslutz